The Cost Comparison: Used Cars vs. New Cars
Posted Thursday, Jul 27, 2023
The Cost Comparison: Used Cars vs. New Cars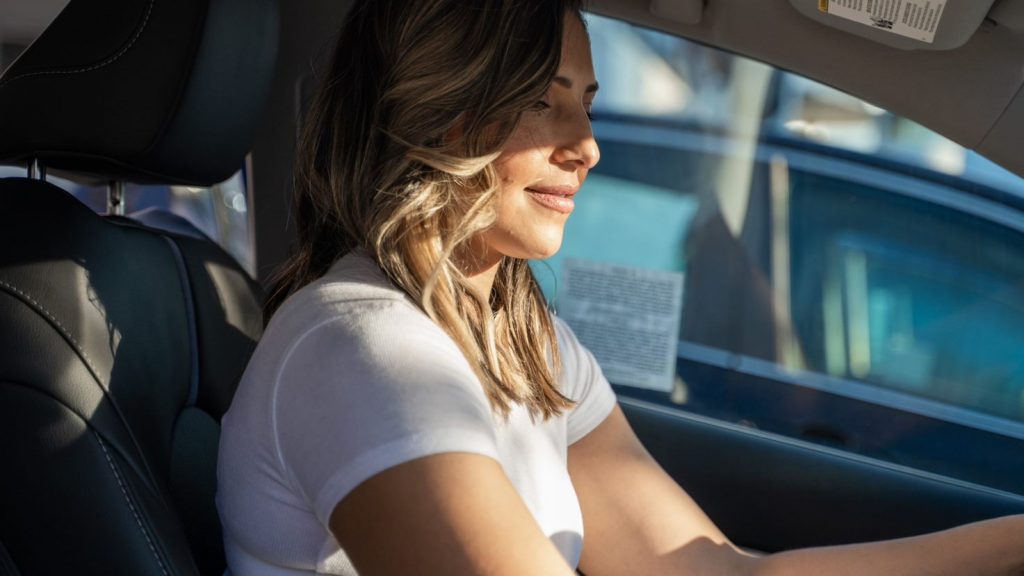 Everyone dreams of buying a new car. But sometimes, our pockets do not allow us to make that expensive purchase.
So what do we do? Sit back and wait for a few more years to buy our dream car? Absolutely not!
For people who want to buy a car equipped with the latest tech features, a used car is an attractive option that will come under your budget.
Here are all the reasons why buying a used car is the best option for budget-conscious buyers as compared to new cars.
You Get to Save Money
The most obvious benefit of buying a used car instead of a new one is that you will save a ton of money with the budget-conscious purchase. Used cars are available at almost 50% lower cost as compared to new ones.
Even if you finance your used car over time and pay the money in installments, you can pay off the total amount in less time than a new car. In this way, you can save the financing fees.
Many people prefer to sell their new cars after 5 to 6 years of purchasing them. This means that there is a high chance that you can get a model as good as new by buying a used car at a far lower price range.
Vehicle Depreciation Is Way Less Than a New Car
A new car depreciates at a faster rate than a used car. As soon as you drive the car off the parking lot, the value of the car keeps dropping off.
After five years of owning a car, the value of your new car drops down to at least 50%. Furthermore, the owners of expensive and luxury cars trade them in or sell them when the model becomes outdated. And people who are looking to buy used cars will never pay such a high premium for an outdated model.
However, a used car will undergo lesser depreciation, they are less expensive to maintain, and the resale value is not much lower. The vehicle will depreciate at a much lesser rate even when weeks, months, and even years pass by. Most of the depreciation has already occurred, and the used car wouldn't lose much value as you have its ownership.
No Extra or Hidden Fees
A new vehicle is a great option when you are willing to pay high customization costs. However, with a used car, you do not have to pay so much for hidden admin charges, shipping charges, dealer preparation, and destination fees.
You don't even have to agree to dealership add-ons that are unnecessary and can cost you high amounts of money.
With a new car, you can create your own financial plan that will cost you much less than buying a new car. Used car dealerships allow their customers to have flexible financing options, like providing loans and in-house financing, and also agree to make the installments easier to pay.
Thorough Inspection and Monitoring of Used Cars
When buying a new car, you are looking for the latest tech features and the most sleek and stylish model. We hardly care about the range of the car, its fuel or charge consumption, or what mechanical or electronic shortcomings the car has.
When buying a used car, a dealership will provide you with maximum information on every car they are selling so that you can understand its functioning and other aspects thoroughly.
The salesperson at a used car dealership will listen to your budget and demands regarding your car, like its model, shape, size, mileage, and other features like an automated braking system, anti-theft protection, or an excellent infotainment system.
The team is skilled at inspecting and maintaining each car thoroughly, and any small defects from the cars are fixed and eliminated. The pre-owned vehicles at the dealership are certified, inspected, and refurbished, which means that every vehicle is available in top-notch quality.
Dealerships also offer extended warranties, special benefits, and financing to their customers. These assurances further make their customers satisfied that they are investing their money in the right place.
Lower Annual Registration Charges
Used cars have lower insurance premiums. Gap insurance ensures that the difference is covered between the original amount you paid for the car, and its depreciated value, which isn't much lower for used cars. This is why gap insurance is not necessary when you are buying a pre-loved car.
Furthermore, the annual registration fee is also based on the car's model and value. A new car has the highest annual registration fee for the first three years after its purchase. The fee levels off after that.
This means that after buying a used car, you can save thousands of dollars by avoiding the high and new annual registration fee, especially when you are buying a model that is five years old.
Used Cars Are Better for the Environment
When you buy a used car, you are contributing to recycling a vehicle that has already produced a ton of carbon dioxide during its manufacturing and shipment.
When you purchase a used car instead of a new one, you are reducing the carbon dioxide released into the environment. They will have much lesser toxic waste production and release produced by batteries and their acid.
Conclusion
When you are considering buying a car, we recommend investing in a used car from a dealership. In this way, you can get a car in excellent condition at a much lesser price. There are so many other benefits that you can achieve from purchasing a used car. Contact Diamond Motors to get the best deals on pre-loved vehicles with flexible financing options.